I'm in such a tizzy! I am so very busy... but here's a little craft idea that's just oh so easy!
Ok so terrible poem aside... I seem to have a million and one things to do today, one of those things being to create little pots of candied frozen raspberries in syrup for a 'Down the Rabbit Hole' teaparty tomorrow. Don't even ask me what I'm wearing, I usually spend days creating a fancy dress costume but I haven't had a chance AHHHHHHH anyway, at this very hot and sticky summer moment in time I am working on some Summer Flower Toothpicks to pop in each little pot of candied fruit for an added touch of adorable... super easy, been done a thousand times over by I'm betting a thousand other crafters, bloggers and Martha Stewart but I don't care, I'm adding to that number :3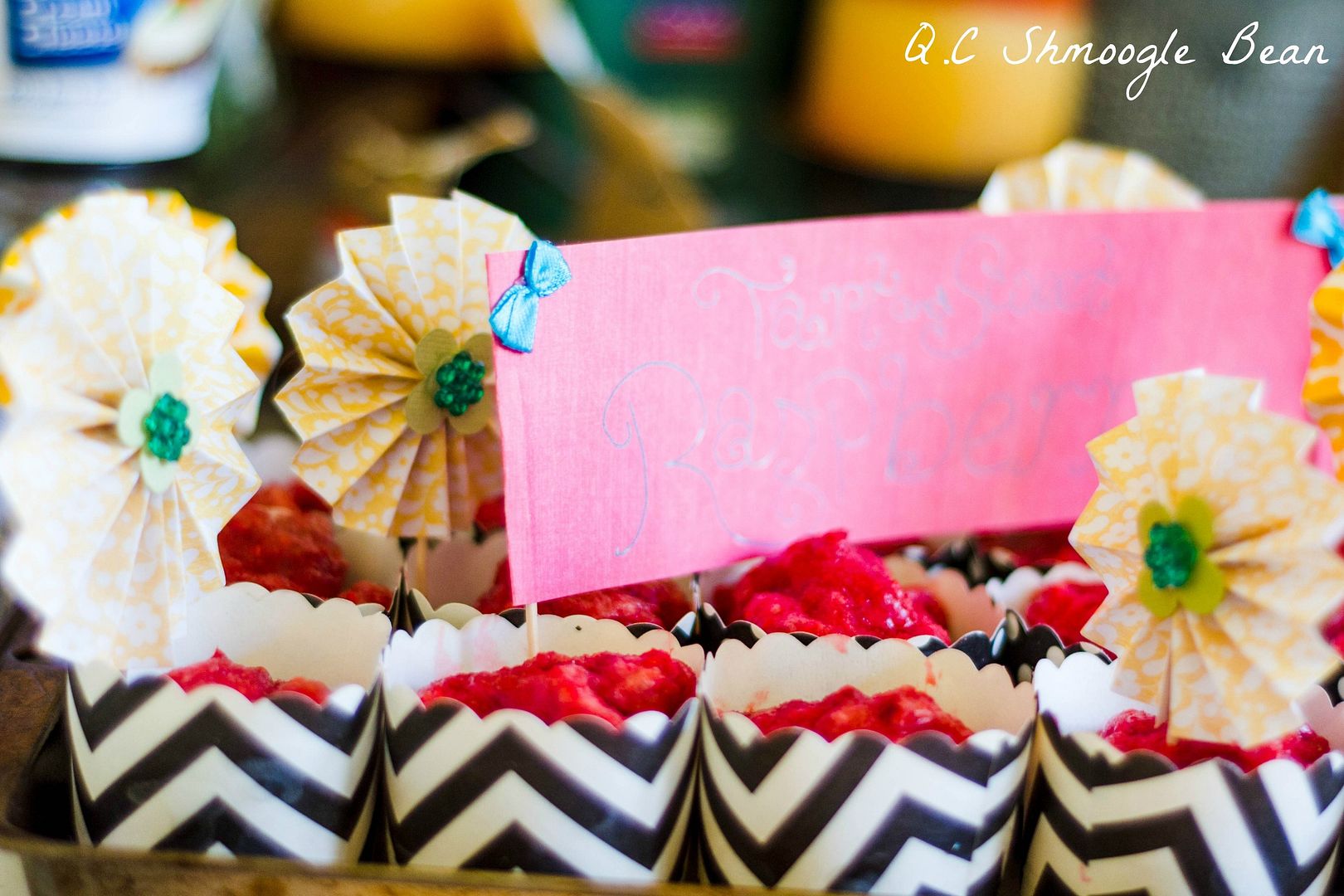 Cut a strip of scrapbook paper 5cm by 30cm. Fold one end down 1cm and continue to accordian fold the paper. Place hot glue in a strip on end of the paper, glue on a toothpick. Fold the paper around and glue the two ends together with the toothpick sandwiched between. Cut a small circle of paper and holding the fold in towards the middle, glue the circle of paper on the back to hold the flower in place. Pop a sparkly little embellishment in the centre... stick into cupcakes, cocktails or frozen delights!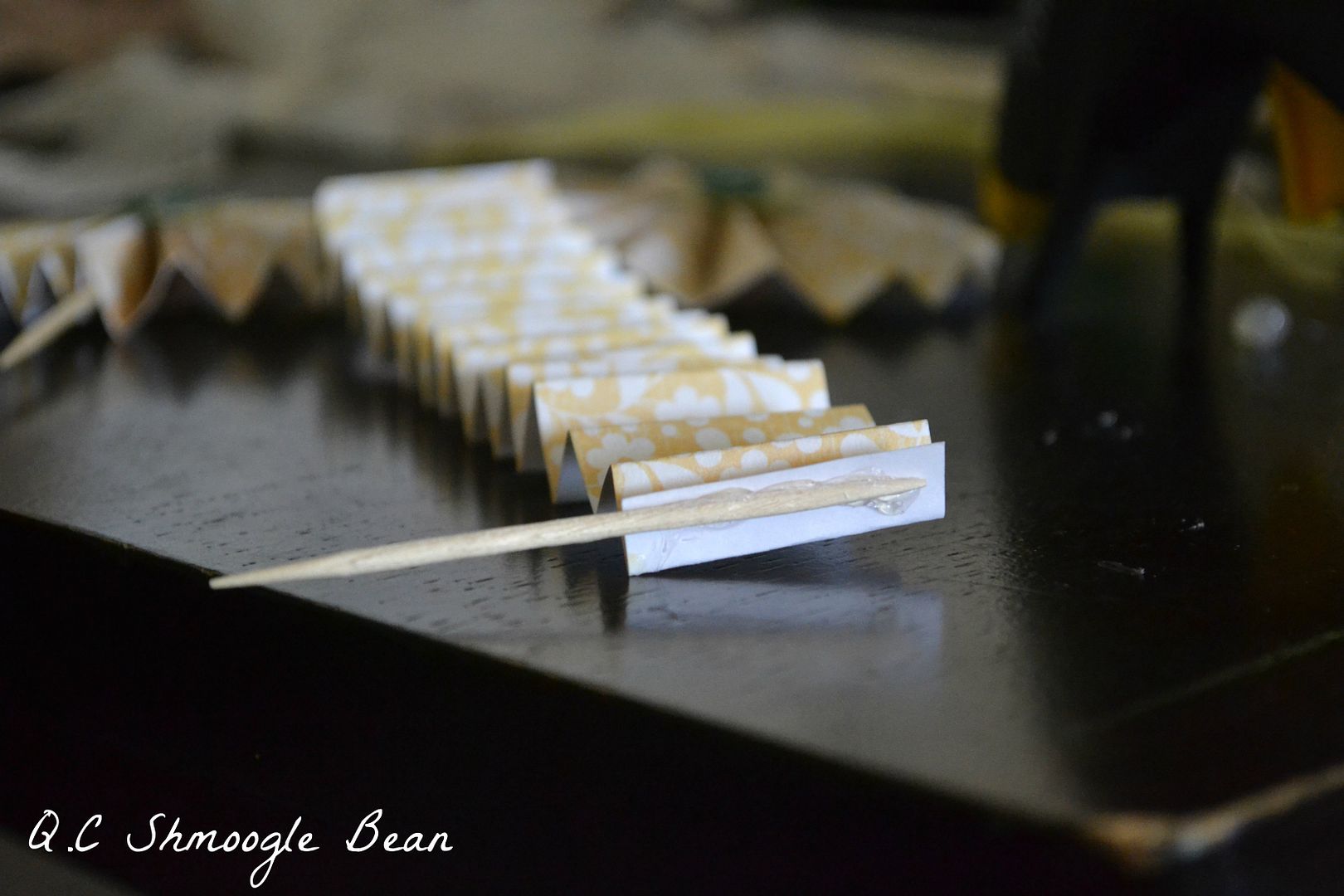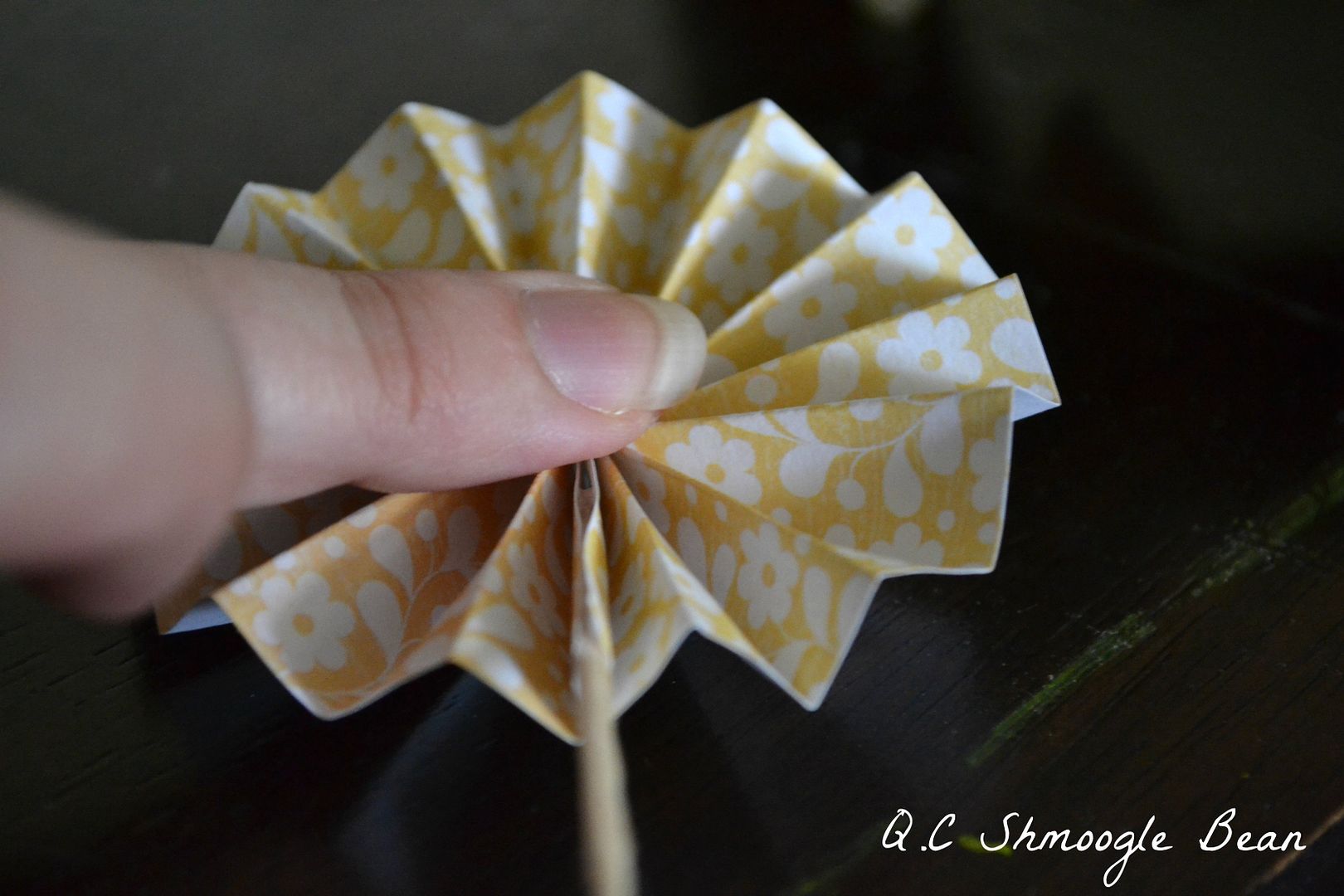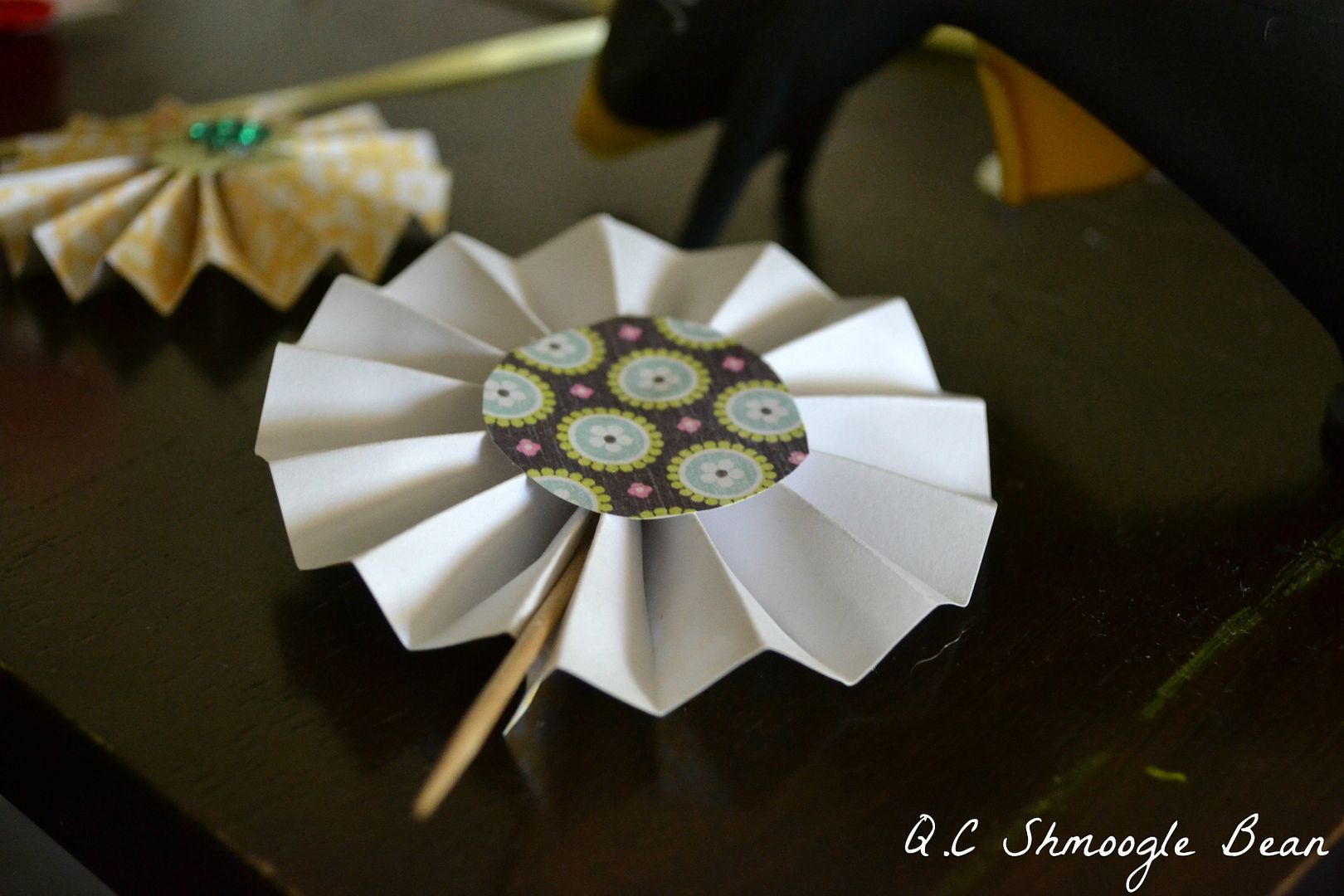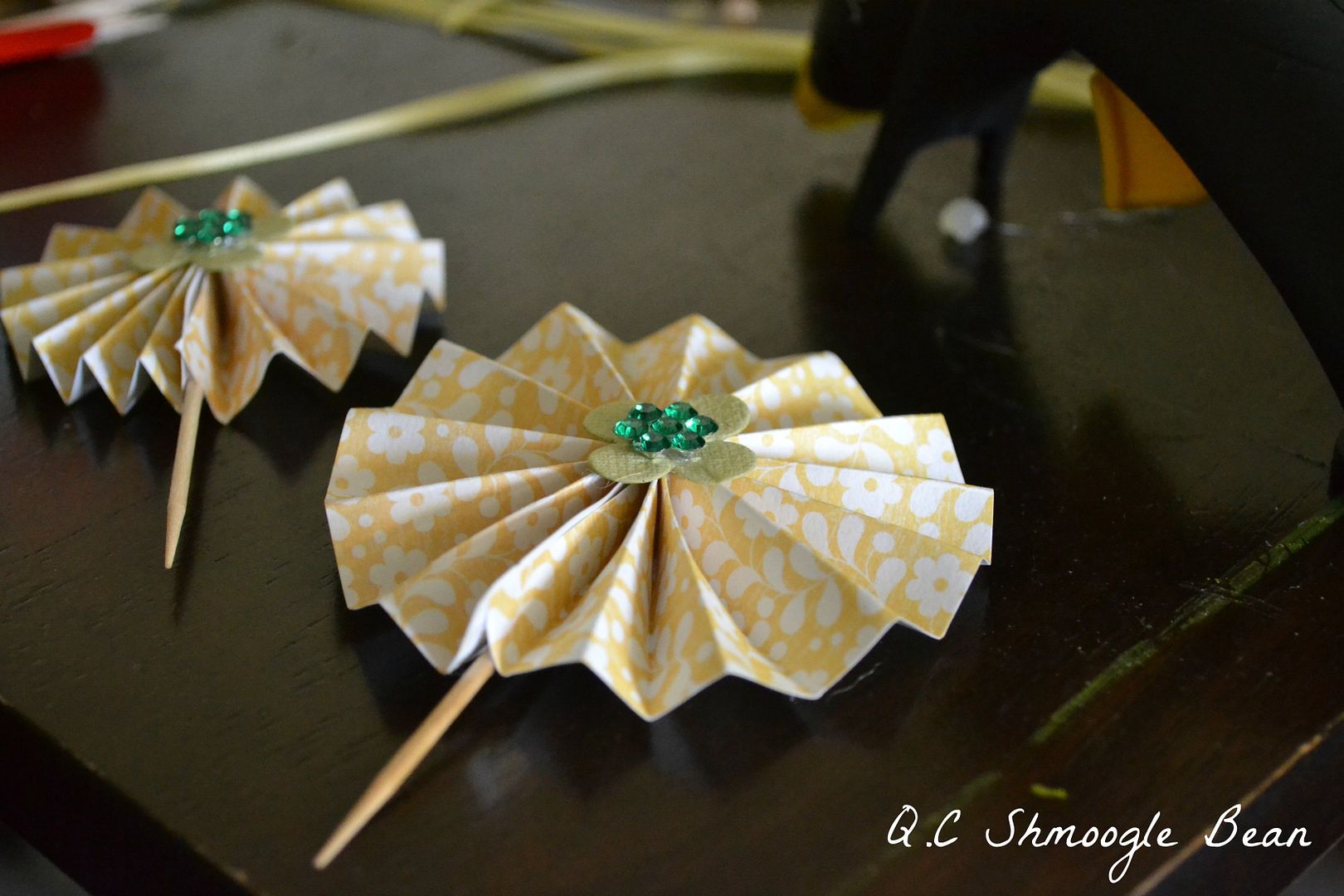 I've been kind of obsessed with these scrapbook paper flowers lately... I made a vintage inspired photography backdrop yesterday using these. You can check out a sneak peak of that one right
HERE
, you'll have to wait to see it all...I don't want to ruin the effect!
Happy crafting!